Squats For Beginners: How to do a Squat Correctly
|
Beginners Guide to Squat Properly
Enlisting a few functional fitness moves that offer great coordination and balance to the body, squats definitely top the chart. Fitness experts all across the world conclude squats as an advantageously functional exercise.
Advantages of Squatting Regularly
Squatting is tougher than most of the physical exercises we normally do. That is the reason why people tend to avoid it (in some cases). Once you know the benefits, you are going to get in that go-to move.
Squats promise a more active version of you. Standing in that particular posture, directly effects the areas like hips, glutes, abdomen, thighs and ankles. Doing it regularly, you will witness an incredibly improved mobility.
Squats tend to strengthen the core. Strong core improves the overall functionality of the body and you are less likely to have back injuries.
Fitness freaks who aspire sculpted legs and toned up butts must make squatting a part of their daily fitness routine.
Squatting is equally beneficial for the people who want to build strong muscles as well as for those who need to lose extra kilos.
Connection between Squatting and Injury
Squatters are always at the risk of injury. To avoid that, it is essential to opt for the correct way to do that. Inexperienced people or the beginners can get themselves injured by indulging in some wrong squatting posture.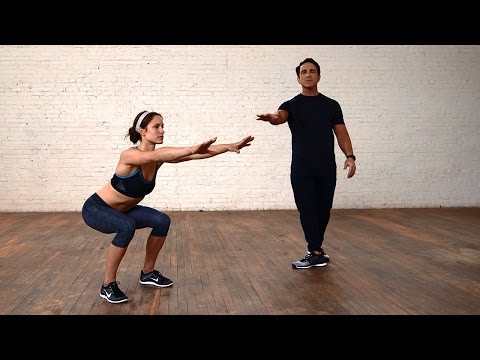 Squats for Beginners
Before you start, it is essential to get yourself acquainted with the correct and the safest way to squat.
Wrong postures often lead to back injury. While squatting, make sure that your back is in its natural arch.
While you are bending in the chair position, your knees should be in line with your toes.
Do not forget to squeeze in your belly to operate the transverse abdominals.
There are a number of squatting positions. Do not start off on your own. Seek assistance from some professional, especially as a beginner.