Why Should Women Choose Squats over Traditional Exercises?
|
Nothing hounds a woman more than her appearance. She always aspires for perfection. But as we know, a woman's work is never done, she barely gets time to maintain a perfect physique. Butts and thighs are the fattiest areas in a woman's body. Being delicate physically, most of the women avoid hard workout sessions. For all such ladies, squats are the best option.
How are Squat Exercises Helpful?
Read on to find some of the best reasons why women should opt for squats over other old-fashioned or traditional exercises.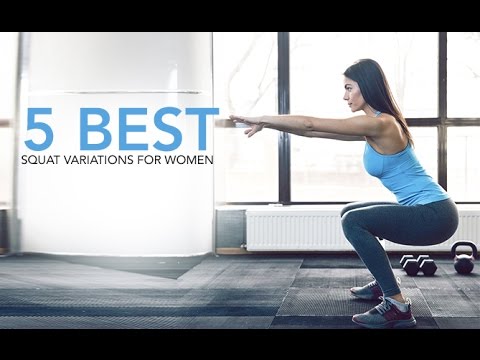 A non-impact Exercise
Majority of women avoid weight lifting or hard exercises because of the risks involved like back pain and strain in ankles or knees. For all such females, squatting is the best recommendation as it is a low-impact exercise.
Best for Shaping Up Lower Body
In women, lower body is the most controversial area. Regular squatting promises a steady fat-burning process and you get an ideally-shaped physique in short time.
Tones Muscles
Every fashion-forward woman today, prefers a body with sculpted and toned up muscles. When you squat, it tones up the whole lower body and not just any specific part.
Improves Flexibility
Women feel weaker and stiffer with age. They often experience jammed and pained joints (especially knees) that severely affects their mobility. To keep themselves going, it is highly recommended to indulge in a correct posture of squats. Regular stretching and bending of knees not just improves blood circulation in joints but you also get stronger knee muscles.
Firmed up Buttocks
A perfect body is incomplete without round and firm buttocks. And women are often seen concerned about them. For butt toning, you must try some right squatting positions. Lastly, it is essential to take assistance from some professional, especially in the beginning.
Some more use full links for mastering your squats:
[contentcards url="http://teamfitness-training.com/5-moves-for-round-butt-that-beat-squats/" target="_blank"]