What you Really Should Know about Resistance Band Exercises?
|
Do you aspire for toned up muscles? Are you afraid of lifting those heavy piles of weights? We have a better solution. Fitness bands (also known as resistance bands, exercise band, stretch tube) are the easiest way to add strength, resistance and balance in your body. Available in a number of types, shapes and sizes, these resistance bands are must haves for today's fitness freaks.
Why Resistance Bands are a Better Choice?
To many these bands are just simple and small sporty items. Contrary to that fitness bands have much more to offer.
Affordability
Instead of spending extra bucks on buying those heavy dumbbells or paying high dues in a gym, it is better to spend a few dollars on buying an exercise band.
Portability
No matter where you are; in your house, workplace or traveling to some far-off destination, these bands can accompany you everywhere and you will never have to experience a gap in your daily exercising routine.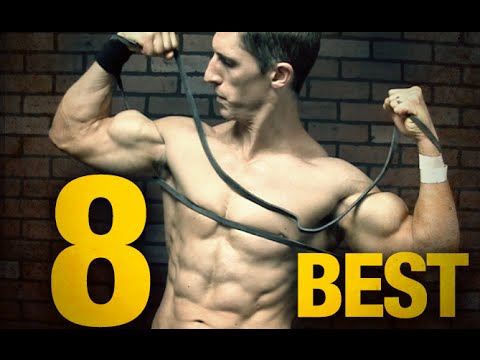 Advantages of Band Exercises
Band exercises are not area-specific, these can be tried on any muscle group that you want to create strength and resistance in. In short, a fitness band is recommended for full body workout session.
Fitness bands can be used for hard as well as for light or sport-specific workout.
Exercises that involve clanking of iron, do not come without injuries. Contrarily, band training is easy on joints and you are less likely to get a strain or injury.
Resistance bands can be used with other fitness equipment. For example, you can try bicep curls by combining both, a dumbbell and an exercising band, to get the advantages of both.
Band exercises are also recommended for those going through some physical rehabilitation sessions. The band moves allow you to opt for different levels of resistance, according to your body requirements.